About us
Karen Morton, founder of The Capability Company, is an experienced leader, manager, chair, facilitator, consultant and trainer, with a background in charity management and development.
Karen has over 25 years experience of developing and running organisations and networks, having set up a number of women's organisations in the '80's, as well as leading on various campaigns.
As Programme Director of Berkshire Common Purpose she designed and chaired a programme which brought together senior players from all sectors to learn how the world works at a local level, and as Director of Berkshire Women's Aid she grew the organisation 7-fold.
Since setting up The Capability Company, Karen has continued to deliver participatory and enjoyable training, and facilitate away days and residential events for organisations and consortia – Karen has facilitated over 100 events!  She has also led on the development of two new national charities, Circles UK and Escaping Victimhood.
Pro-bono work is important to Karen: for many years she chaired the Reading Voluntary Sector Forum, was Vice-Chair of Connect Reading (the business community partnership), and is currently chairing RACT (Reading Area Charities Together –  local fundraising consortium) and a trustee of Reading Voluntary Action.  She is also a convenor of the national  Nanagement Development Network http://mdn.org.uk of voluntary sector specialists
Karen is a trained NLP Practitioner and coach.
The Capability Company is committed to:
Working in a way which is empowering
Recognising the importance of equality of opportunity
Supporting those working for positive change
Enhancing the potential of partnerships
Being environmentally aware in its activities
Offering a high quality service and operating a sliding scale of charges
Contributing to the community through voluntary activities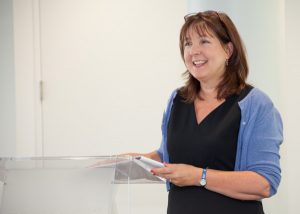 Karen has a rare and very valuable combination of skills. She has creativity and vision and a strong understanding of the bigger picture. But unlike many strategic thinkers I have worked with over the years, Karen also gives great attention to detail, applying her experience equally comfortably to governance, and the minutiae of protocols and procedures. I have seen the results of this in two organisations that have thrived under her guidance – Circles of Support and Accountability and Escaping Victimhood. She can be justifiably proud of her work!
Sue Raikes OBE